Best Web Hosting | Best Web Hosting Sites | Best Web Hosting For Word Press
Best Web Hosting, there are tons of hosting services globally that provide service for WordPress in the world but out of tons hosting services there are only three companies that Word Press themselves recommends to host Word Press sites, but it doesn't stop there. here is the list of best web hosting services.
SiteGround Hosting is too popular for easy to set up and there pretty fast service and they're reliable. But another one of the biggest Pros for me is it comes with a free SSL certificate? So that's a lot of Pros and cons one of the first cons is that it's not the cheapest option out there. It's about a mid-price. It's also not the most expensive. But there are cheaper options out there if money is very tight for you. Another cons is that they're hosting plans come with a limit to how much data you can upload to the server. So if you have a website that's going to have a ton of high-resolution Graphics kind of high-resolution videos, you're trying to upload with the server SiteGround Hosting may not be the best option for you.
Bluehost is also recommended by WordPress themselves to be used as a hosting service for WordPress. But here's the dirty little secret about Bluehost part of the reason that they're one of the most popular hosting companies out there is because they pay a very high affiliate commission. A lot of people out there say the Bluehost is the best because they make the most money off of it. Now that being said I do think Bluehost is great and I do personally use them. But if I were to do it over again, I think that they're a little bit overpriced so that's a con as well.
Go Daddy do not use GoDaddy do not go with them. They spend a lot of money on marketing they don't spend as much money on actually creating a great product and on top of that they're overpriced whatever you do just do not go with Go Daddy is fine for buying a domain name, but they try to upgrade you to the services of hosting and it gets unsuspecting people to pay that extra premium for their hosting. It's not worth it A2 hosting has one of the fastest server times out there and it's a decent price but But on a con, it's not one of the most reliable. Just a little while ago. They got hacked in a lot of their sites went down. Now that being said their uptime was still at 99 plus percent, but they're not the most reliable of all the different companies.
Best Web Hosting For Word Press 2020
HostGator is a very popular hosting company and here's a fun little fact it's owned by the same parent company that owns Bluehost and so both Bluehost and HostGator are very very similar, but HostGator is not recommended by WordPress themselves and in my opinion, if I were to choose,  Between Bluehost or HostGator. I would go with Bluehost, but you can check the prices down below both these hosting companies are very similar and you can't go wrong with either.


One of them TMD Hosting is unlike any of the other companies we've talked about so far in the hosting space. They're one of the fastest are one of the most reliable the best customer support out there but the big cons are you're going to pay for it. It's a little bit higher price of any other company we've talked about so if your WordPress site is very important to you and you want to pay a premium for that great. The customer support it may make sense to go TMD Hosting. I would never do it. All the other ones that we've talked about so far have really good customer support as well.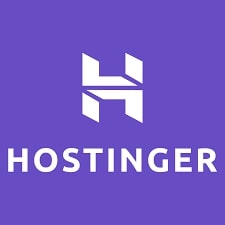 Next up is hostinger and the big Pro.
It's one of the cheapest ones out there. The prices do fluctuate. I do have links down below and up here so you can get this latest price, but if Money is your number one concern then hostinger is probably a good option for you. So to me, that is the one common with me is you do get what you pay for. So if money's tight you can go with them. You can try it out and maybe it'll make sense for you.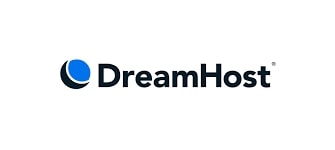 This is an option last up on our list of top 10 hosting companies is Dreamhost in a big Pro for them again his they are recommended by WordPress themselves. So it's one of only three companies that WordPress recommends to host WordPress. So that's a big Pro. However, on the cons side, they're more expensive than the siteground or Bluehost which are also recommended by WordPress.
I don't think they have added features that make it worth that extra price. Then now it's time to announce a winner and I think the answer is it depends on what you're looking for? If you're looking for the fastest company out there A2 hosting is a great option. If you're looking for the cheapest hosting company out. There hostinger is a good option if you're looking for an old but reliable company Bluehost is a great option as what I use but
The truth is if I were to do it all over again, I wouldn't use any of these I would for sure go with siteground and as promised. I have the Hook-Up. I have discounted pricing on all these platforms for you. You can check up here in the links are down below the links in the show notes and as a bonus, I get a small Kickback from the hosting company.
Thank You,
Related Articles