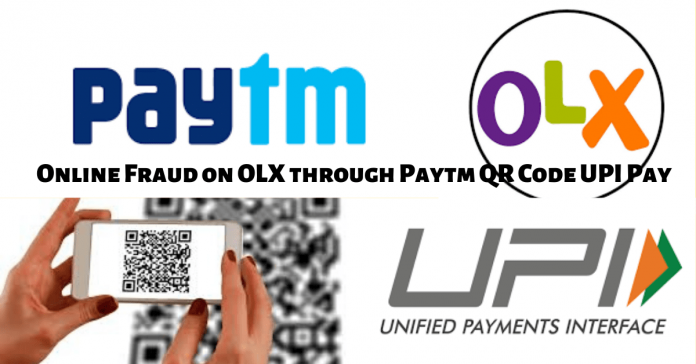 Online Fraud on OLX through Paytm QR Code UPI Pay
OLX is an open platform for buyers and sellers in India of all types of Cars, Mobiles, Motorcycles, Electronics & Appliances, Furniture, and many other things. Read Online Fraud on OLX through Paytm QR Code UPI Pay!
Nowadays, Online Fraud QR Code, UPI Pay on OLX is extremely. Most of the frauds are happening when we post any material on OLX for sale. The frauds check OLX post and get all details about your material and phone number, and they call you.
Scammers call you and say that they want to buy your material and they do some negotiation and finally they will agree to pay on your prices of material.
When you agree and finish the negotiation, they will say that they need your material on an urgent basis, and they say that you don't sell the material to another person, and that's why they are paying in advance in your account. They will insist you pay through Paytm QR Code UPI Pay.
They send you a QR code on your WhatsApp number; when you scan the Paytm QR Code to receive payment and enter the UPI pin of your account, you lose money it means your amount is transferred to them through Paytm QR Code UPI Pay, and you will be next victim of Online Fraud on OLX through Paytm QR Code UPI Pay.
A true story of My Online Fraud on OLX through Paytm QR Code UPI Pay:
Date: 19th Feb 2020
I posted a post on OLX of my metal Bed at a 7800/- Rs for sale in the morning. Within some time, I got a call from the buyer (Online Scammer) that he said he checked my advertisement on OLX and is interested in buying my Bed at rupees of 7000/- Rs and final negotiation he is ready to pay 7500/- RS.
He told me that he is working on an urgent basis he wants to buy my bed and requested me not to sell the bed to another person and come tomorrow to collect my Bed. That's why he is paying the advance amount in my account through Paytm QR Code UPI Pay.
 I told him that I have not used Paytm QR Code UPI Pay in the past that's why he needs to pay me through Google Pay, but he insist me and told me, again and again, to pay through Paytm QR Code UPI Pay finally I agreed to receive amount through Paytm QR Code UPI Pay, but I told that I have never used so. First, he transferred 5 Rs two times through Paytm QR Code UPI Pay and took me in confidence. Finally, he told me to receive 7000/- Rs. I did the same process for 7000/-, and I got a message that I debit 7000/- from my account through Paytm QR Code UPI Pay.
I woke up and realized that I got victim of Online Fraud on OLX through Paytm QR Code UPI Pay.
I told him that he debit 7000/- from my account, and he said by mistake he debits 7000/- and he will return my amount and he is sending again 14000/- Paytm QR Code UPI Pay on WhatsApp number, but after losing, I already aware, I told that he is online scammers and told him to pay my 7000/- Rs back in my account through google pay, but he was insisting that he will pay my amount through Paytm QR Code UPI Pay by the same process.
I knew that if I do the same process, I will again lose my money. I told him I would file an FIR against him for online fraud if he does not pay my amount, but he was continuously saying his payment is pending, and he is returning my money through Paytm QR Code UPI Pay.
I disconnected his call, and he called me continuously again and again. I told him that I am going to file FIR against him, but he is insisting me receiving payment through the same process.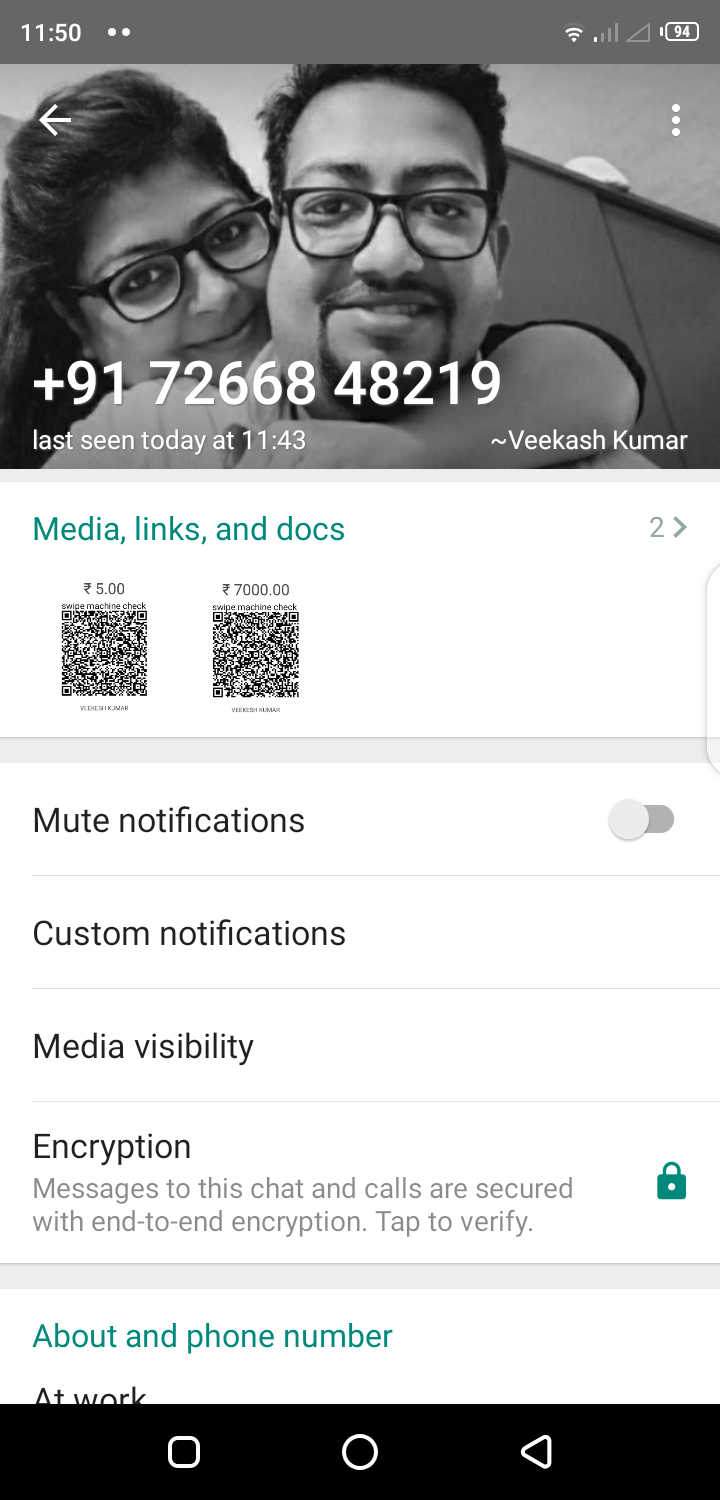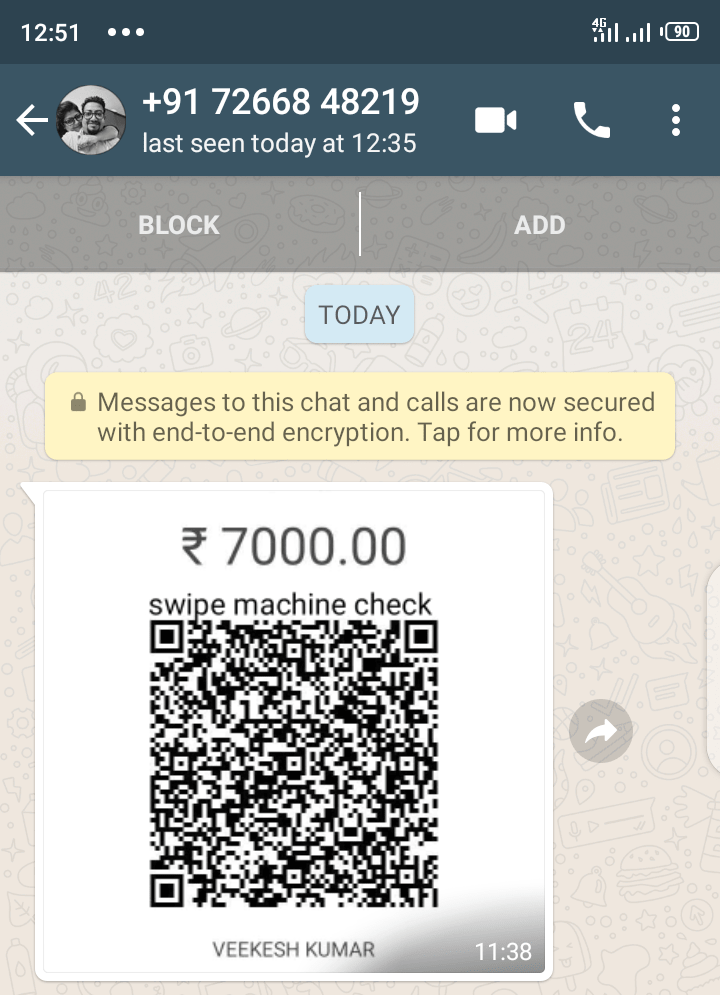 At Police Station
Finally, I decided to go to the police station (Trombay Police Station, Mumbai) to file FIR against him for online fraud with all his details like:
Mobile Number (Scammer Mobile Number)


(072668 48219)

All Paytm QR Codes UPI Pay, which he sent me on WhatsApp
UPI transaction codes
Bank Debit amount messages
other bank details
I submitted all his details as per police needs and filed an FIR against him. Police told me they would forward all my details to Cyber Cell for Online Fraud on OLX through Paytm QR Code UPI Pay. As per my, all details cyber cell department will take action against him.
During this period of 15-20 minutes, another person came to Trombay police station to file FIR for the same Online Fraud on OLX through Paytm QR Code UPI Pay.
Trombay police station staff was very cooperative and supportive; they guided me and assured me that they would do everything possible.
Finally, I have taken an FIR copy from Trombay police station and came back home.
In the beginning, I was disturbed, but after some time, I realized that I lost only my 7000/- not everything, and I got some relaxation, and after some time, I became normal and fully relaxed.
Bank Details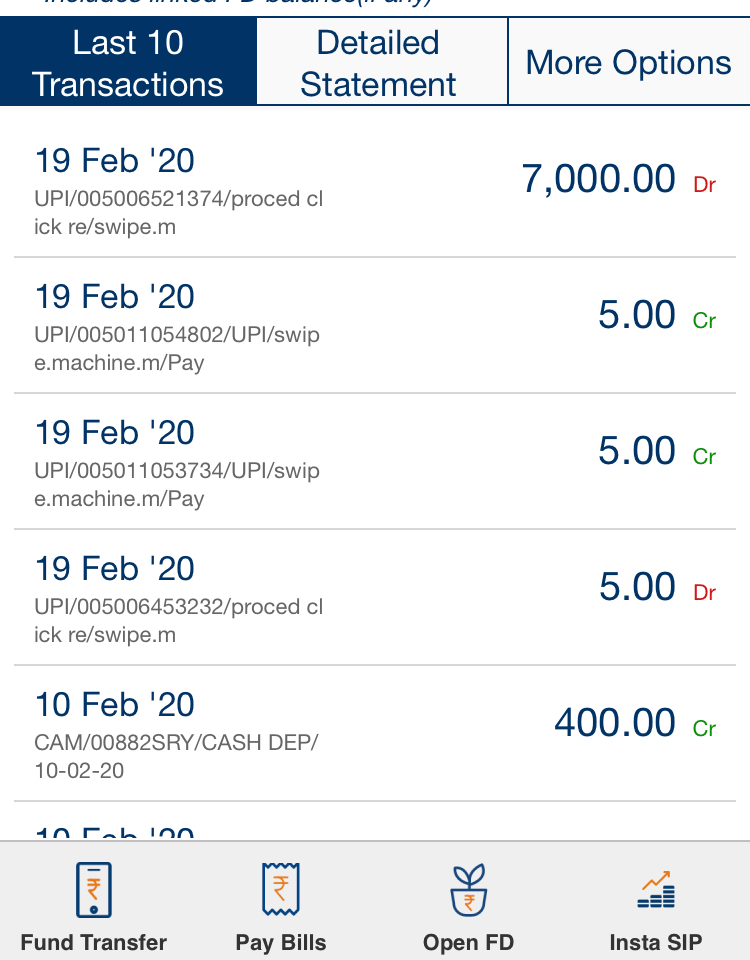 OLX Mobile APP
I opened OLX and checked my OLX account and checked who visited my post and checked chatbox; I found lots of guys who visited my post of metal bed and some who also dropped me a message in chatbox. I checked and found the same guy (Frauders) who also dropped my message and visited my post.
Also, some other guys dropped me a message in the chatbox, and some also called me.
I checked missed and chose one number and checked that number on true caller it was chowing Haryana's mobile number. I was 100 % pure that he is also a fraud mobile number. I choose to call him and called him a previous fraud. He was told me that he was interested in buying my metal bed; I knew that he would say the same thing. I told him a price, and he started negotiation price and finally agreed to pay 7500/- and want to pay me to advance as he wants bed on an urgent basis. He was listening to him.
I asked him where he is talking and how will take my bed to his location. He told me that he is staying near to me and carry my bed by logistics. I asked him the actual location, and he failed to tell me; in reverse, he asked me my location; I told him if he doesn't know my location why he wants to pay me in advance suddenly, he disconnected his call. I called him multiple times, but I didn't receive my call.
I found some other mobile numbers in missed calls, verified, and found that all are the same as the last Scammer.
Bank Transaction Messages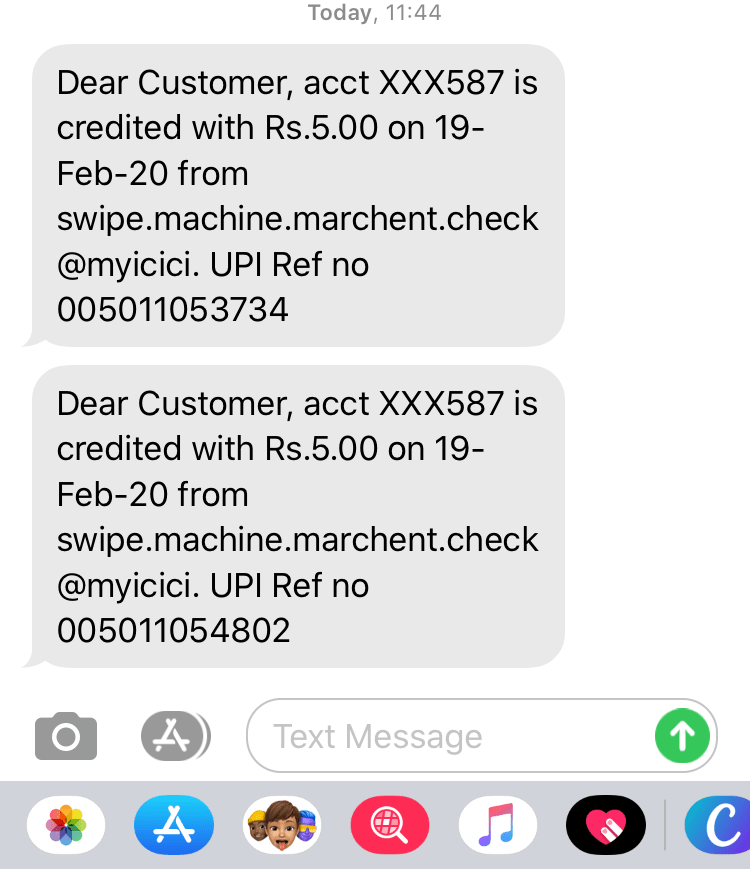 UPI Reference Number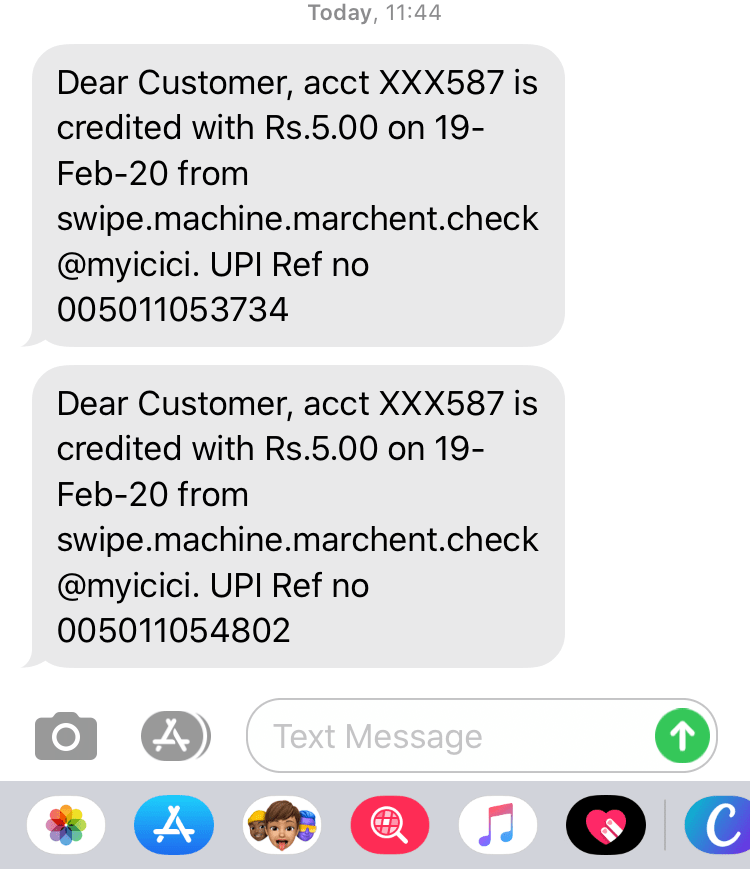 OLX Customer Care
I collected all details of the fraud caller (OLX Buyer) and called OLX customer care regarding this matter; I explained all matters to customer care, they took all information of frauds and checked them in OLX. As per customer care, they listed those numbers in suspicious callers in their OLX system.
The customer care person told me they would send me a message with their email id and a complaint number, and he told me that give this information to the Police station and tell them to mail all details, including police FIR and other transaction details, on OLX email id.
So that they can also monitor all scammers as per their side.
I forwarded all OLX details, explained the incident to the police, and requested OLX's email id.
How do Scammers get seller information from OLX too fast?
I also thought that fraudsters/scammers get buyer information too soon on OLX, even staring of 1 hour of post, only fraudsters call you to buy your things.
Finally, I went on to the conclusion that how they get your details:
Some OLX staff may be involved in this Online Fraud on OLX through Paytm QR Code UPI Pay. Because they are new members/users and not the prime members on OLX, even some are just a few minutes before joined users. A new user can't find all posts without any membership of OLX. So, some staff of OLX may be involved in this online fraud.
I am also writing some security points and features to enhance their security and safety features as per customer care requests. It is also affecting OLX's reputation in the Indian market and can also degrade OLX rating compared to other peer websites.
OLX also listed all that information on their website to avoid Online Fraud on OLX through Paytm QR Code UPI Pay, but their information is not highlighted. That's why customers are not getting this information. If it will highlight more and more customers can be done safe buy and sell on OLX.
Read Article on OLX: QR Code Scams
How can be Buy and Sell things on OLX safely without ONLINE FRAUD(SCAM)?
Now when I think about how I can do safely shopping on OLX. I got lots of points in my mind here I am trying to write the most important points:
Do
Always hide your mobile number in your OLX profile
Don't give WhatsApp mobile number to the buyer
Meet face to face with the buyer at open places
Always chat with a buyer in OLX chatbox
When you feel that a buyer is not genuine, stop talking and call OLX customer care
When a buyer is looking suspicious, call OLX customer care
Always keep in mind if the buyer agrees to pay on your sell amount value, think again
Avoid chatting to the buyer in the first 2 hours of posting a post
You may use google pay for online payment
Use True Caller to check caller mobile number
Don't
Don't go for online payment through QR Codes
Don't go online payments which you have not used in past
Don't meet the buyer at home
Don't talk to the buyer too softly
Don't chat too much with a buyer
Why is the Indian government not able to stop online Fraud?
In my opinion, the Indian government is not giving their complete efforts to stop online fraud, which is happening with poor and middle-class people. I know that our Indian government is 100 % capable of stopping all online or offline fraud in India, but the government cannot stop them.
The government should make strict laws and implement those laws to stop all online fraud. It will help the government to boost digital payments in the country.
Most people are not doing online payments because of online frauds, and the most important thing is that nobody is ready to take responsibility in government departments.
Why am I sharing my incident of Online Fraud on OLX through Paytm QR Code UPI Pay?
I realized that fraudsters/ Scammers could make me a victim after too much awareness about cybercrime, online fraud, etc. I thought I should write an article about that incident that happened with me after too much awareness can make victims easily others.
That's why I am sharing my real experience so that most of my Indian brothers and sisters can be safe and avoid online fraud on OLX and other websites during shopping or buying and selling any products.
This article will help all other people be alert in the future on OLX and other websites and Apps.
Most of the information and important points I have mentioned in this article are as possible if any other information remains, please comments. You can also mail me on my email id [email protected].
Thank you
Chandra Vijay Singh
BE ALERT BE SAFE, BE HAPPY